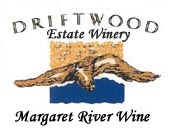 "As close to perfection as the real world will allow."
– James Halliday, Wine Critic,Wine Companion 2000/2002
Spread over 100 acres of undulating rich grape growing country in Australia, Driftwood Estate is the fulfillment of a lifetime dream for owners Tom and Helen Galopoulos. Driftwood has enjoyed international acclaim for its Shiraz (Double Gold Winner 2000) and Chardonnay. The ultra modern winery also produces a Cabernet Sauvignon, a Sauvignon Blanc, Merlot and a few blended wines.
"A wine with an ultra-complex palate and great structure, aided by supple, sweet tannins on the finish."

– James Halliday, Wine Companion 2002.

New winemaker, Barney Mitchell and Vineyard Manager, Paul McGrath are firm believers in the adage that fine wines are made in vineyards. Their hands on approach to wine-making is now bearing fruit as wine connoisseurs discover the excellence of Driftwood's premium wines.
DRIFTWOOD
PREMIUM MARGARET RIVER WINE VARIETALS
Driftwood SHIRAZ (Double Gold Winner 2000)
Rated: "As close to perfection as the real world will allow"
– James Halliday,
Wine Companion 2002
A complex wine with great structure aided by supple, sweet tannins on the finish. It has a powerful bouquet with sundry ripe dark berry aromas, followed by an ultra complex palate with blackberry spice and savoury flavours. Best for cellaring up to 2013.
Driftwood MERLOT
Grown and produced in an ideal environment in the rich Margaret River region, this wine has stunning varietal integrity. A mildly dry and soft wine with a smooth finish that hints of blackberries, this beautiful red wine may also be indulged with chocolate and/or cheese platters.
Driftwood CABERNET SAUVIGNON
The aromas of berries and blackcurrent, its spicy oak and rich tannins, give this wine character and a mildly sweet flavour. The palate is full and complex with oak and acid finely balanced to ensure it has structure.
Driftwood CHARDONNAY
This chardonnay has aromas of stone and citrus fruits. The palate is full and creamy with an uplifting crisp finish. This wine was allowed to mature for 10 months in a balance of new and 1-year old French oak under traditional Burgundian techniques of wine making. A rich and enjoyable white wine.
Driftwood SAUVIGNON BLANC/SEMILLON
These two varietals marry together to produce a style of wine that is refreshing and fruity. A style well suited to accompany fresh air, sunshine, good company and good food. This wine has aromas of citrus zest and tropical fruits. The palate is fresh, zingy and crisp. It is best enjoyed well chilled.
Singapore Office

Aaron Accessories Pte Ltd

Blk 1 AMK Tech 1 #04-11/13 Ang Mo Kio Industrial Park 2A
Singapore 568049

Tel: (65) 6 293 9581 Fax: (65) 6 292 8993

Malaysia Office

Aaronol Industries (M) Sdn Bhd

22-01, Jalan Ros Merah 2/13, Taman Johor Jaya
81100 Johor Bahru, Johor, Malaysia

Tel: 07-355 7694 Fax: 07-355 7693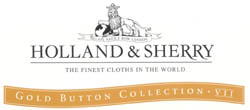 From the second half of the seventeenth century, brass blazer buttons were produced in the city of London for military and civilian wear. When manufacturing became uneconomical in the more expensive parts of London, production moved to Brimingham in the Midlands, where it has continued for more than a hundred years.
Unlike inferior products, Holland & Sherry brass blazer buttons are all made in England. Each button is cut from solid brass and individually die-stamped in the traditional way, and then rough-buffed by hand in preparation for plating, as appropriate, in either 9CT gold, silver, antique silver or bronze finishes.
The majority of our buttons also feature enamel detail in one, two or three different colours. Each enamelling is applied at one at a time using a fine paintbrush, before being fired in a kiln at a very high temperature to ensure permanence. After cooling, the button is carefully inspected and the raised detail is burnished by hand.
In the new GOLD BUTTON COLLECTION VII, Holland & Sherry is introducing, for the first time, a small range of buttons incorporating TWO COLOUR plating. All buttons are produced by craftsmen using traditional hand skills, and are inspected at each stage of the month-long production process.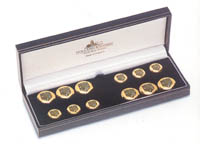 Holland & Sherry produce the best suiting materials in the world. Suits are made of high quality that are long lasting and bring out the best in a person who wears it.
| | | | | | | |
| --- | --- | --- | --- | --- | --- | --- |
| Nelson Anchor | Anchor | Club Stripes | Golden Eagle | Crossed Keys | Cross & Stars | Pomegranate |
| Rose & Crowns | Crown & Laurel | Olive Tree & Doves | Lion Crest | Lion | Three Lions | Four Lions |
| Heraldic Cross | Heraldic Cross 2 | Fleur de Lys | Fleur de Lys 2 | Seahorse/Ship Wheel | Seahorse/Ship Wheel 2 | Oak Leaf |
| Master Golfer | Master Golfer 2 | Criss Cross | Hot Air Balloon | Spread Eagle | Celtic Cross | Celtic Cross 2 |
| Crown & Lion | Crown & Anchor | Race Horse | Rope Rim | Plain Doomed | Thistle | Knight |
| Cutty Sark | HMS Victory | Heraldic Lion | Rope Rim 2 | Celtic Knot | Thistle 2 | Knight 2 |
| Classic Gilt | Classic Gilt 2 | Diagonals | Admirals | Blackhealth Golf | Carpe Diem | |
Holland & Sherry produce the best suiting materials in the world. Suits are made of high quality that are long lasting and bring out the best in a person who wears it.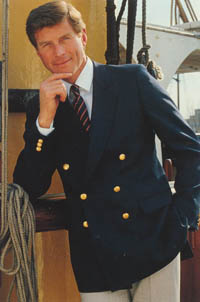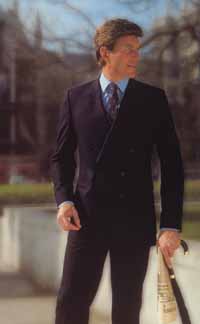 In 1827 English Oak began weaving fine cloths using traditional methods and craftsmanship skills in a small mill in Huddersfield. This is a valuable Holland & Sherry operation and continues to use the heritage and expertise of these craftsmen to offer a bespoke design weaving service to customers worldwide. Narrow width (75cm) Jacquard and full width Dobby Looms are particularly useful for their flexibility and versatility in producing sample lengths for the customer looking for an exclusive product creation or wishing to create a personal or corporate design. Limited supplies of rare and ultra-fine fibres are bought by Holland & Sherry, these are woven into luxurious limited edition collections that are shown below.